CryptoCache is designed with the goal to help educate and spread knowledge about trading cryptocurrencies.
Almost all new traders make critical mistakes when learning to trade. The CryptoCache Team with over 30 years of combined trading experience, led by "CryptoCache" or "Cache", are devoted to helping members prevent those costly mistakes and get members on the path to financial prosperity.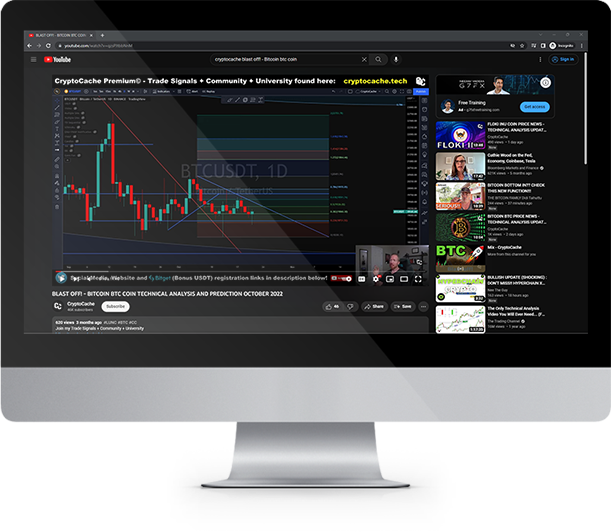 CryptoCache, helps investors take the gamble out of investing. Finding reliable cryptocurrency information about best practices and reliable investments can be very difficult among all the HYPE influencers. CryptoCache is founded on pursuing safe, emotionless, data-driven decisions. Cache examines multiple cryptocurrencies per day with technical analysis and fundamental analysis and provides updates and signals to Premium and Signal Members.
With extensive experience in crypto trading, Cache knows that, when it comes to successful investing, patience is key and confirmation is critical. Successful traders know more than just the numbers involved: they have the mindset needed to identify and stick with good investments.
After 17 years of trading and helping thousands of traders, CryptoCache has developed a successful system for a crypto signal group and improving trading abilities at any level.
As a Premium Member, you gain access to a wide variety of Exclusive Trading Tools. You'll have access to our exclusive Premium Community chat group where you can engage with experienced traders and other members of the crypto community. You are also provided access to the CryptoCache Trading University which walks you through becoming a better trader, step by step, from beginner to advanced trading techniques.
While many members follow the signals automatically with the Cornix auto trading bot, some use the signals as a guide to help direct their own trades. Additional benefits include discounts/perks with our sponsors, community promotions & giveaways, fundamental news updates, and crypto news updates.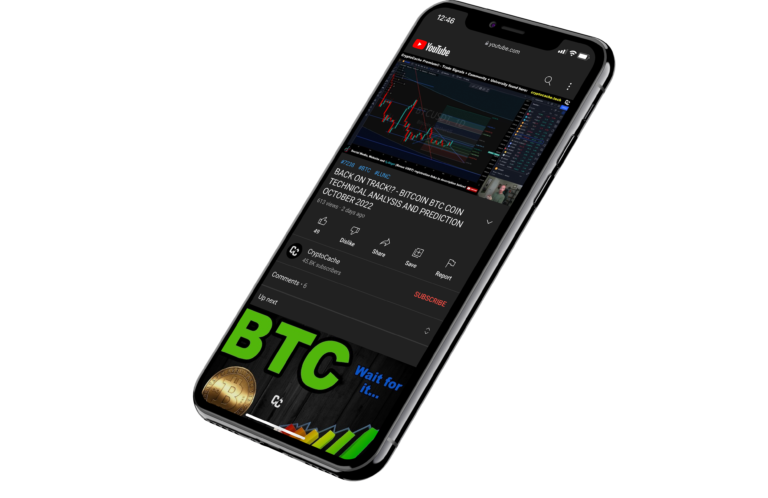 CryptoCache is a multi-platform channel dedicated to teaching individuals to be successful in trading cryptocurrencies. While the technicals are very important, learning how to control your emotions and how to manage risk is priceless. In addition to the signals, trading community, and trading university, CryptoCache also posts daily technical analysis videos of BTC and altcoins on YouTube where we have 46k+ subscribers!
Trading with CryptoCache has allowed me to increase my profits and reduce large losses. I was originally inputting my own trades and now have been following the CryptoCache signals. The win rate of the signals have been off the charts and I have already recommended CryptoCache to several of my trading friends.
If you don't have a CryptoCache membership you are missing out. I've been trading for several years and I have learned more in the first 3 months than I did over years of trading. The CryptoCache trading strategy has been very successful for me and taught me how to control my emotions with trading. If you're looking to learn as a trader there is no better place than CryptoCache!
After joining several different Crypto Signal groups and trading communities that consistently let me down, I'm so happy to be a part of the CryptoCache group. The CryptoCache Signals are very strategic and the win rate of the signals has been awesome! The Community is very active and everyone is willing to help with questions. I believe this group can benefit any trader and is well worth the membership cost.
As a new trader, the CryptoCache Community has allowed me to improve my skills and get up to date information on what is going on in the market. The ability to discuss potential trades with other traders and use all of the included CryptoCache resources has drastically improved my profitability. The biggest benefit I have found is learning to avoid the costly mistakes that many new traders make through watching the CryptoCache University videos.
I'm so happy I found CryptoCache Signals. It has allowed me to trade Crypto along side a very successful and experienced trader. Due to my limited time to trade, I have loved the Auto Trading through Cornix and I have been profitable since starting with CryptoCache last year!
CryptoCache has allowed me to learn and grow as a trader. His Crypto Signals have been extremely profitable for me and I have learned so much through his Community and Trading University. I highly recommend all traders check out CryptoCache Premium if you want to become a better trader.